At ConsultingWhiz LLC, we help businesses scale and grow by delivering technology solutions. We're a software development company in USA that provides custom software, mobile applications, SaaS, ERP, and more. We facilitate overhead expenses reduction with the use of cutting-edge technology and an ROI-driven approach. With over 250 products from more than 20 industries under our belt, we have the experience to deal with just about any business challenge.
Our excellence as a development agency was recently reviewed on Clutch. Clutch is the leading B2B reviews and ratings website. Headquartered in Washington, DC., they aim to connect businesses with the best agencies for their B2B needs. Their team of analysts collects clients' feedback, analyzes industry data, and compares competitors in the market to provide entrepreneurs and managers with the information they need.
Reviewed on Animal Tracking App Development
The first review came from an animal location network. We developed an app prototype that would allow the client to market to potential investors. We used their initial concept in building the app from scratch.
"Within a month, the app was created and was professionally done," said the founder of the animal tracking platform. "We feel confident presenting this to investors." The client also praised our team's efficiency and ability to make their idea into a tangible product. Due to the success of our partnership, the client rated us perfect five stars across all metrics!
Reviewed on Animal Tracking App Development
Another review came from a financial services company. We supported their team's efforts of building an employee productivity tracker. We worked on the prototype provided by the client in developing our MVP. Our team collaborated with the internal team throughout the process.
We successfully delivered the app on time and within budget. The client praised our product for its quality and usability. The app worked as intended, and it improved their team's efficiency. Jack Maroney, Financial Broker of the financial services company, said, "We are impressed with their strong communication skills and their ability to input ideas that would improve the performance of our app — even though we are targeting a very niche market."
We are happy to receive perfect five-star ratings from the client!
Additionally, we have been recognized for our development expertise and named as a Top Unity Developer on the Manifest! A sister website of Clutch, the Manifest is a business news and how-to platform that analyzes and compiles industry data. Their website features leading companies to allow entrepreneurs and business managers to connect with the perfect agencies for their needs. That said, we are proud to be listed among our industry's leading companies.
We are thankful to all our clients who reviewed our work on Clutch. Their trust and confidence allowed us to grow where we are now. In addition, their positive feedback inspires our team to take our business to the next level!
Do you have an app concept in mind? Contact us today, and let's discuss how our expert team can help turn your idea into reality!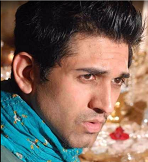 Mike is the founder of ConsultingWhiz LLC, Software development company in the USA, he has 15+ years of experience in agile technologies and  development. I've worked with many satisfied owners of customer servicing businesses. Let's connect today to get started on your path to 100% automation, reduced overhead costs, large ROI, and so much more.