In this era of digitalization, the biggest source of entertainment for modern consumers is our cellphones. We spend hours of our day glued to our phones for various personal or professional reasons. Cell phones have become an integral part of our lives and will continue to influence how we interact with each other and with businesses.
But what is it that makes our phones so entertaining and engaging? The answer is the applications that we use. If you are a business owner and you have not yet created an application for your business, then you are losing out on the opportunity to connect with consumers on their phones. A mobile app is the best way to introduce your business to new audiences and inform them about your services and products. Having a mobile application for your business is like having a soul for your body: it gives you character and makes you unique!
Not everyone understands exactly how the development of a mobile app works and how to determine a mobile app development cost. In our digitally-focused world, technology has changed at a rapid pace. New-age mobile applications are the product of modern tech evolution, and the competition among such apps is continuing to increase. The time to get into the mobile app market is now, and determining the cost of creating an app is one of the most important pieces to getting started.
The Cost of Developing a Mobile App
Smart businesses have been searching for innovative ways to earn more money and developing a mobile app is a new revenue stream worth considering. You may be wondering: what is the cost of developing mobile applications? How do they get made? And what are some ways to commercialize the mobile app? A variety of interrelated factors contribute to the development of a mobile application. The basic components include the platform where the app is to be made, the complexity of the app, and how experienced the mobile app development company is. Other additional factors are described in the list below.
The business model: Business growth and revenue creation is the main goal of developing a mobile application. The revenue potential is a key factor involved in the cost of developing mobile apps. There are a few steps to take into consideration for this:
The platform selected by the customers of that particular mobile app
The product you are going to sell
All gadgets and devices used in building a highly functional mobile application
Paid or free app
All kinds of in-app purchases
The important role of visual design in the interface of the application
Role of advertisements
These factors above help in the development and resolution of any cost-related components of the mobile application. These will also affect the monetization strategy moving forward.
How Much does it Cost to Build an App?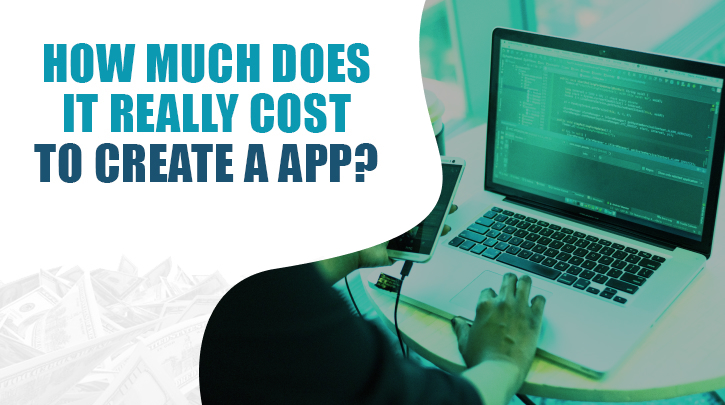 If you are looking for a feature-rich app, the cost ranges from $100,00 – $500,000. Basic apps may cost less than this. Let's begin by taking a closer look at the aspects of app development before getting a mobile app development cost estimate in California.
To grow a business, the first step is to understand the market. Creating a popular app will rely on the public's response to it and what value it provides to society. In some domains, apps have too many features while others have the bare minimum. App feature determination is a major part of learning how much it costs to build an app. Many of the larger startup businesses faced such issues while preparing to build a mobile application.
For example, Snapdeal has failed millions of times since it wasn't able to provide quality goods and only offered a high quantity of goods. As Snapdeal failed in the mobile market, Flipkart and Amazon stepped in the online space and earned a massive customer base in a very short time for providing quality and quantity. This led to a 4% drop in Snapdeal's market share in one year. So, the lesson here is that there's no benefit to building an app that does not serve a distinct, functional purpose for its market.
How to Determine The Monetization Strategy
Paid apps, Free apps, or e-commerce?
Discover how these apps function, make money, and which one you should consider for your business.
E-commerce: A market revenue prototype where businesses sell their products online or earn a commission from the sellers listed on the application.
Paid applications: These apps make money from a high volume of downloads. So, the cost-to-cost implications are taken into consideration.
The ability to generate revenue depends on the number of times the application has been downloaded. There are many paid applications in the Google Play and Apple App Stores which are marked somewhere between one dollar to twenty-five dollars.
So, setting a price mark will help an individual to evaluate how much does mobile app development cost. There are many free apps as well, which do not cost anything to download from the application store and have a different revenue generation model.
How Do Free Apps Make Money?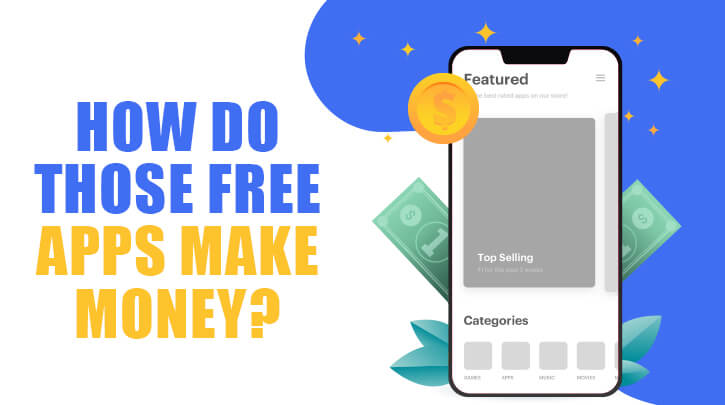 Free applications are very helpful at the primary level in building a user base and expanding customer reach
These mobile applications also contribute to the formation of a trustworthy relationship between the business and its customers, which in turn benefits the value of the product
With the help of advertising and affiliate marketing, direct revenue can be gained
Free apps can include in-app purchases are that assist in the generation of revenue, especially for addictive gaming apps
Types of Applications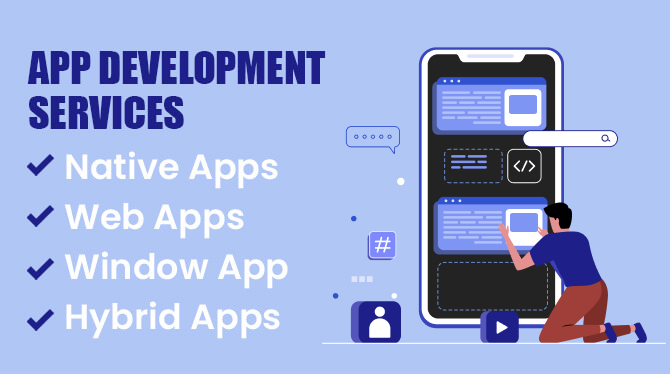 A mobile app is a software program that is developed to function on different mobile devices or gadgets. Mobile applications make task processing easy, user-friendly, and efficient. Their varieties are listed below.

Web application: Reports indicate that 80% of the population finds it more convenient to use mobile apps than mobile websites.
2. Native Application: These are the applications that are specifically designed for some definitive operating systems. They provide an unmatched experience to the user, however they are more complex to understand.
3. Hybrid application: These are relatively simple and easy apps to develop. They take the best parts from two different technologies and merge them. It also functions on a particular programming language but can work on both platforms..
Platform
Many apps can be made accessible on different platforms like iOS, Windows, Android devices, and the Internet. Each platform has its own impact on the development cost for an app.
Android and Apple iOS are different from each other and have entirely unique interfaces. Applications developed for these OS platforms will involve a separate set of processes. It may be difficult to choose between an Android and iOS, but if your budget allows you to opt for both, you should give it a chance.
iOS vs Android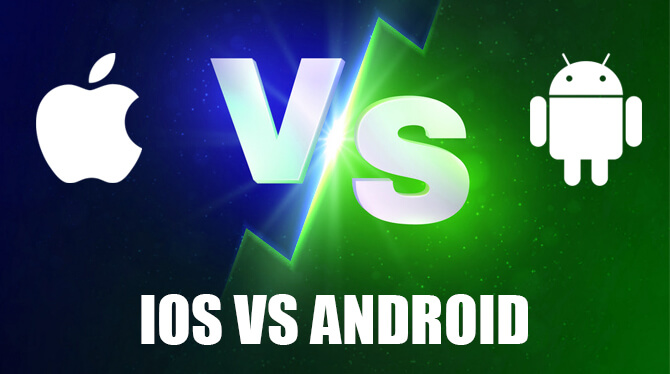 iOS applications
Pros:
These are very fast to build
iOS users stick to their OSs as well as the upgrades integrated
In iOS, there are strict guidelines that ensure the quality of applications. That's why iOS apps always perform better than apps for Android devices
It is a much more engaging and easier to use platform
Android applications
Pros:
The number of Android device users is greater than the number of Apple iOS users
The cost of downloads on iOS is higher than that of Android
There's no required maintenance of apps, unlike Apple iOS
The cost of an app developer is lower in the Android market and guidelines are not as strict
iOS applications
Cons:
The hosting costs more on Apple's application store, closer to $200 as compared to $25 on the Google Play store. This does not include the app making cost
Since the guidelines are strict, the process of approval can be slower for apps
There are more Android device users in India and the US than there are for iOS
Android applications
Cons:
Users may become spendthrift and a paid app can't do the same as that of Apple
Apps are slower and take more time to be developed entirely
Functionalities of an App
A list app: A list app is essentially a mobile-optimized version of a website. These are easy to create and do not incur any major costs.
A Dynamic app: These can be connected to Facebook and require some sort of WiFi connection or Internet server connectivity to function.
Games: These are complex apps to develop and the most expensive of all applications because they contain complex AI.
Static Apps: These are simple apps with functionality that does not require an Internet connection. Examples of static apps include calculator and stopwatch apps which have a limited set of features.
Visual Design and UI/UX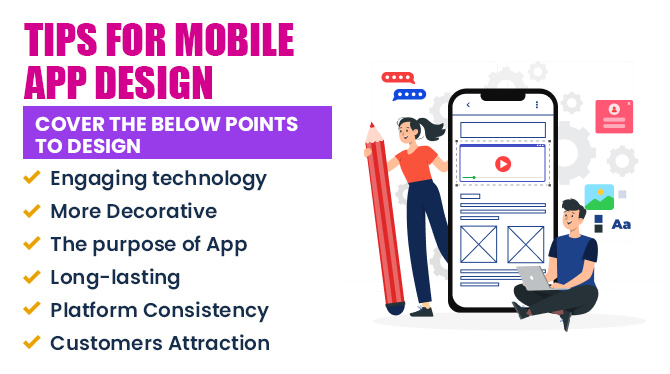 To be precise about what makes up a good visual design, note the following:
Innovation and in tandem with any new and engaging technology
More emphasis is put up on the product and the way it will be used
The app must be aesthetically-pleasing and distinctly decorated
It should be easily comprehensible and handy to use
Must have a value-adding purpose
The app should be long-lasting and durable
The greater the level of simplicity, the more the customers will be attracted to it
Consistent appeal across all kinds of platforms
High-quality graphic designs are essential and a vital component in the development of a mobile application. How does your app perform? Is it functional and navigable? All these questions are contingent on UX development. But for a visually stunning UI/UX, your app making cost will increase since this service costs more to provide. A great app designer can make your mobile app look professional and modern, which will help it attract more downloads amid the range of other apps available. Careful attention to all of these aspects is required to ensure your development project's success.
ConsultingWhiz is an established app services provider in the industry. We have partnered with a variety of brands and helped their businesses reach new heights with mobile app development. Our industry experts have demonstrated experience in making brands and businesses more successful with apps. Are you worried more about the development cost for an app? Collaborate with ConsultingWhiz for your project and we will discuss your needs and goals to achieve a target revenue or boost your brand's global recognition. Our expert team will help you design a complete set of requirements, project timeline, and finalize the cost of app creation. Our unique process of development is entirely dedicated to bringing out the best for your business and reducing the cost of developing mobile applications.
Get connected with our mobile app consulting expert at contact@consultingwhiz.com and we will happily answer your questions and focus on getting you the results you want!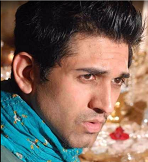 Mike is the founder of ConsultingWhiz LLC, Software development company in the USA, he has 15+ years of experience in agile technologies and  development. I've worked with many satisfied owners of customer servicing businesses. Let's connect today to get started on your path to 100% automation, reduced overhead costs, large ROI, and so much more.