Covid-19 has changed the way we hang out with friends, family members and colleagues. Nowadays, No get-together is allowed and certainly, no parties are allowed. The only thing you can do is to order some food from a food delivery application and enjoy at home. Due to covid-19, some sectors faced challenges while some enjoyed the growth of their businesses. The ones like Food Delivery Apps in the USA are few businesses that observed huge growth over pandemic. In the USA, multiple reports stated that around 78% of people started ordering food online in 2020 from 53% in 2019. Today, the Online Food Delivery App market is worth around $45 billion and expected to reach $60 billion by the end of 2021.
It is true to say that this is a perfect time to step foot into the food delivery business. All you need is a well-designed food delivery application and a bank account to receive millions of dollars.
Let's look at some of the best Food Delivery Apps of 2021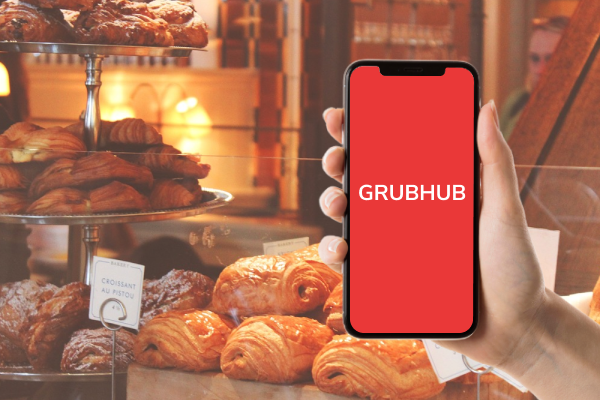 Grubhub is a food shipping and Restaurant takeout application. Grubhub covers around 1000 cities in all of the USA and has been top-rated by customers. This On-Demand Food Delivery App is one of the biggest in its category. Currently, Grubhub is connected with over fifty thousand restaurants and provides a variety of Cafes and Snack bars. The user-friendly UI is the main reason behind Grubhub's massive popularity. Its application offers a fully customizable search option with more than 30 filters. To be more precise, you can pick the category of food you want to eat and the app will automatically give you the nearest and best options.
Another cool feature of GrubHub food delivery app is location tracker. With just one tap, the application automatically locates your position and you don't need to manually type everything. You will also get options such as to save location, special message in order and name it home, friends or office. If you are someone looking to build an app like GrubHub, then you need to avail Food Delivery Apps Development Services from a trusted and top-rated software development company.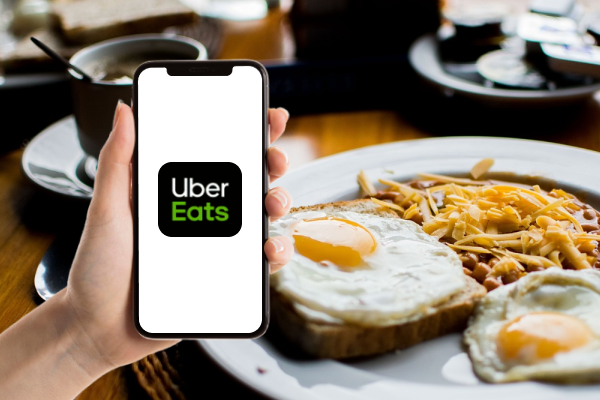 Uber eats is glorified as the Best Food Delivery App in America multiple times over the years. Uber is a well known and respected company. There is no need to sign up, anyone can use their Uber taxi service details to login on Uber eats. Similar to GrubHub, Uber eats uses location to display closest cafes and restaurants available. As Uber taxi booking apps are already popular in the USA, Uber eats also gets popularity in little to no time. Currently, Uber eats covers most of the urban cities but expanding slowly to rural areas. The unique feature of this application is the expected delivery time, it shows after the order is placed and keeps you updated minute to minute. It also displays the approximate time and location of the delivery boy. However, Uber eats takes 10% commission of the total bill.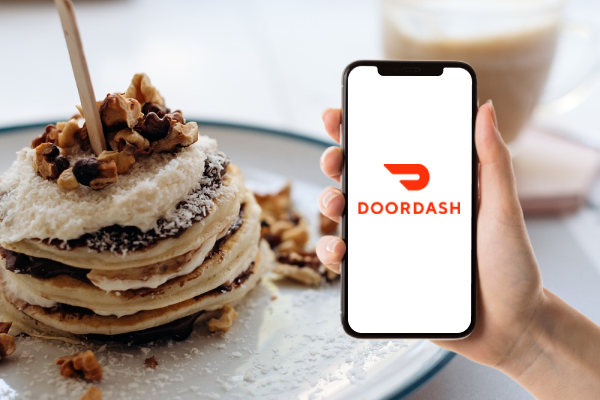 DoorDash is a massively popular app, known for its user-friendly features. Seriously, this app is all about convenient features. The first thing you are going to notice is that they also deliver alcohol. Other than that, the DoorDash application changes its menus according to the time. For example, It will show breakfast meals in the morning time and dinner meals at night time.
DoorDash app has a delight mode, which ranks restaurants on different factors such as comments, the average delivery time and fee cost. This application is available in all the cities of the USA as well as some of Canada. Only professional Dedicated Mobile App Developers can design a futuristic app like DoorDash.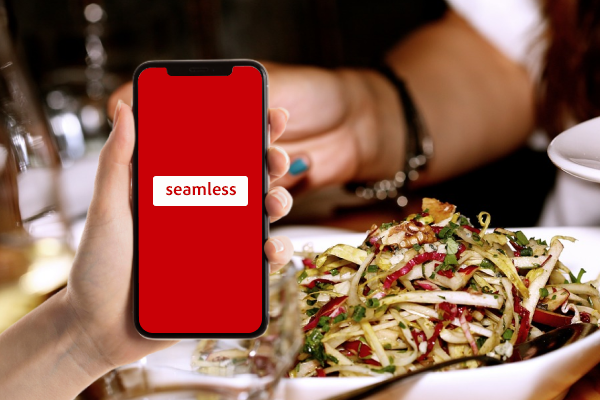 Next application in the list is Seamless. Seamless is the second most downloaded food delivery application on google play store in the USA. The reason behind this huge popularity is its diverse features. The most beloved feature of the seamless app is that it allows you to receive your order anywhere. For example, while going to the office, you can ask to receive at a particular location instead of your home. Other features such as real-time tracking and automatic coupon integration are also present in the app. Just like other applications, Seamless also takes a small amount of commission.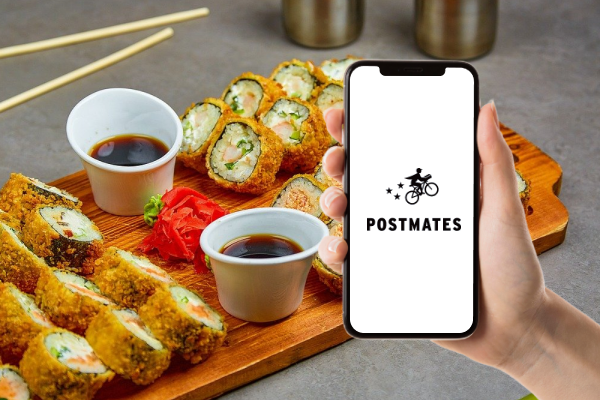 Postmates is a commission-free online food delivery application. Postmates is the oldest and one of the originators of the online food delivery trend. At one time Postmates is the only application to provide this unique feature and the developers of Postmates received a warm response from the population. You must be wondering how Postmates earn money? Instead of commission, they charge a $10 monthly subscription. Offices or small workstations usually prefer Postmates as it is cheap for them and they need to order every day. The application covers almost 3500 cities in the USA. The unique trend is solely responsible for the success of this application. You can get a unique feature application like Postmates designed by hiring Custom Mobile App Developers.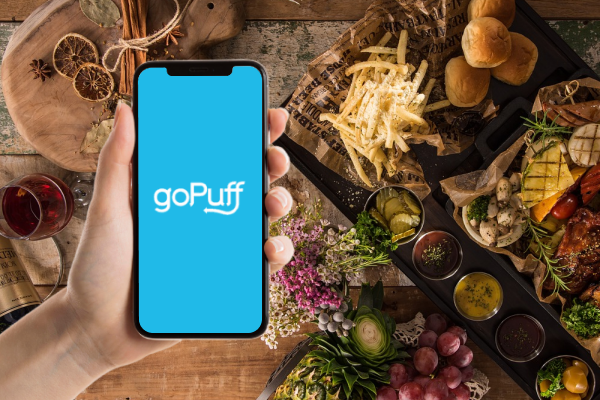 goPuff delivery app is more than a regular food delivery app as it empowers you to buy everything from a normal chips packet to a pair of socks. In general, goPuff is a food delivery app but later they started shipping everything. The best part about this application is that they charge a flat fee of $2. Other than that, the features are the highlight of this app. goPuff application furnishes you with ultra-smooth and AI-based search algorithms, you can search any product by not only product name but company name, from the category and by searching for related products. Also, a user can create a collection of their favourite food item to order later. Food Delivery Apps Development is already bringing innovation and growing at a rapid pace.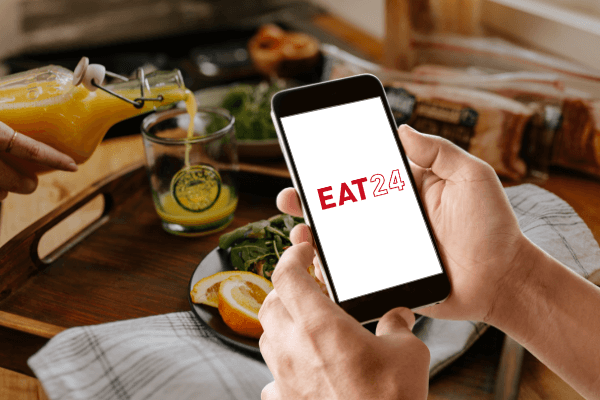 As the name suggests, Eat 24 delivers food 24 hours and 7 days a week. The whole concept of this app is to deliver food all the time. Eat 24 has partnered with numerous restaurants and cafes around the country to make food available at night time. As the application has partnered with restaurants, you will notice an automated coupon system that will give you the best offers on your food. Also, you can customize the search option to find specific cuisines or fast foods. There are plenty of Food Delivery Apps for Android but no one delivers food in the night time. Eat 24 is one of its kinds.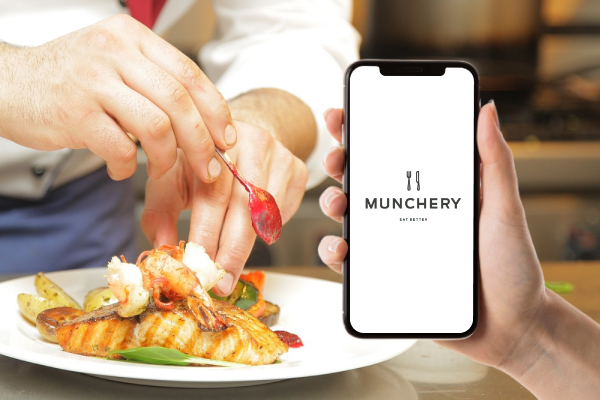 Munchery is a massively popular application that ships food and meal kits simultaneously. To be more precise, this app allows you to pre-order freshly made meals. Therefore, you will be paying less for a fresh meal. Munchery is also a commission-free app and works on a monthly subscription of $9. However, as this application is a kind of independent delivery service, you are getting less variety of cafes and restaurants. But, the unique part is they change the menu every day to offer something new to their customers. You can even pre-order a meal a week before. All these changes are done within the application every day. Behind the user-friendly application of Munchery, there is a highly qualified Android App Development team.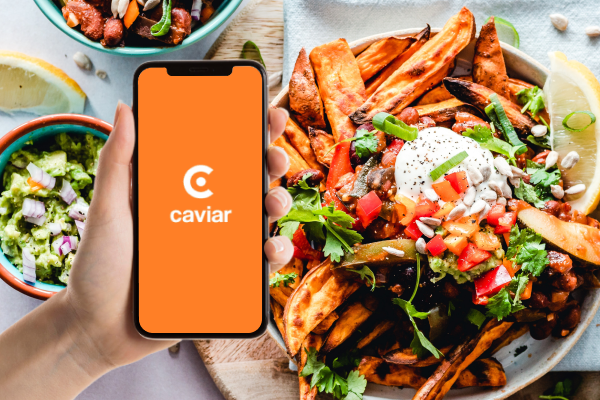 Caviar application has the highest number of restaurant, cafe and snack bar base. You need to create an account to use this application. However, after creating an account, this app takes care of everything by itself. From location feature to search bar, everything is totally customizable. Caviar also provides a smart select feature that allows you to search for free shipping restaurants or fastest shipping restaurants. The amazing review and rating system allows you to judge a cafe by their reviews. To sum it up, if you are searching for a convenient application that won't require too much searching, then this is the best choice for you.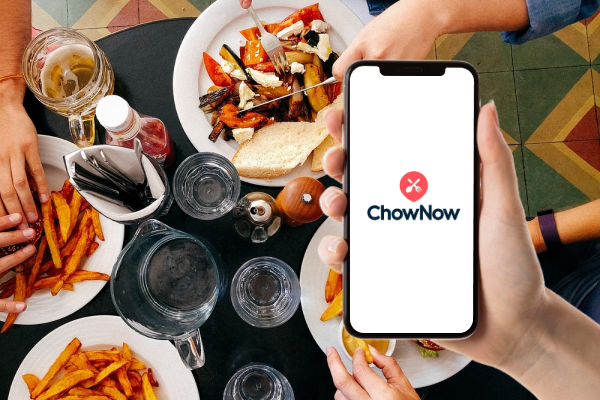 ChowNow is also a commission-free online food delivery application. They have over 14000 restaurants and cafes partnered with them. Not only in urban areas but ChowNow is immensely popular in rural areas too. The great feature of ChowNow app is their integration with social media. Restaurants can integrate ChowNow into their social accounts such as Facebook, Instagram and even google applications. Customers can directly order food from restaurants' social accounts with the help of ChowNow's amazing features. Other than that, users can also search for their favourite food, restaurants and cafes with the search bar.
Reading Also- Top 10 Best Taxi Booking Mobile Apps in the USA
Conclusion
The advent of Mobile App Development has changed the life of every industry and food is no exception. There are plenty of foodie people, searching for a better application. On the other side of the coin, Covid-19 has accelerated the online food delivery business.
If you are an entrepreneur or someone looking to develop an app like this? Then you are in the right place. Consulting Whiz is a top-notch Android and iOS App Development company when it comes to food delivery applications. They have developed many food applications for a variety of clients. They take pride in tailoring and furnishing clients with the best Mobile App Development in the USA. If you want to leverage the opportunity and taste some success then hire Hire Mobile App Developer from consulting whiz.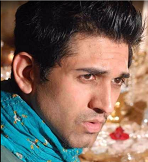 Mike is the founder of ConsultingWhiz LLC, Software development company in the USA, he has 15+ years of experience in agile technologies and  development. I've worked with many satisfied owners of customer servicing businesses. Let's connect today to get started on your path to 100% automation, reduced overhead costs, large ROI, and so much more.