Present-day CTOs have become the main operational leaders who hold a vital role in a company and its technical planning and development. Not only are CTOs responsible for handling diverse technical operations, but they are also required to oversee project management and leadership interests. The concept of remote working has played a huge role in the past few years when it comes to hiring CTOs and developers for a company.
If you are a CTO looking to hire a software development team from a trusted company, take a look at our hiring guide for CTOs and business owners. As the go-to technical partner for your company, you understand which major skills are required of a successful development team. You are well aware of the technical aspects, and all you need to consider next are what factors to evaluate teams on and how to choose the best software developers in 2020. Our guide will make it easier to create a shortlist of teams with the development capabilities and expertise that match your expectations.
The Complete Outsourcing Guide for CTOs
1. The Ability to Meet Deadlines
When outsourcing a development team, you don't want to waste your time and money researching options for companies who aren't able to effectively meet deadlines. Even if the team has the most advanced development techniques, meeting deadlines and providing timely project delivery should be a priority focus. You should make sure that the developers have proven that they can regularly deliver quality results on time and have full control over project management.
2. Prioritize Talent Over Experience
Companies often chase after the most experienced team, and yes, industry experience does impact the development and results. However, a solid track record doesn't always guarantee future success. As CTO, you need to evaluate the talent and skills of a team above their industry experience, since potential determines the capacity of a team to handle larger projects. If you find a company that has the right talent and experience, then you are set to have a successful partnership for software and technology-related projects.
3. Proficiency & Online Reputation of the Team
Before you decide on outsourcing a development team, you must research the online reputation of the company you are considering. For instance, if you travel somewhere and book a hotel, you'll want to check its reputation to learn if it is trustworthy or not. Similarly, when you are investing your time and money, you want to understand if the company you hire has established a good online reputation for its services and client retention. More than 93% of people trust online reviews and testimonials to make a decision. Therefore, online reviews should be strongly considered during your research for a custom software development company.
4. Technically Certified
As a CTO looking for software developers, you can't hire any random agency with no technical certifications. An IT-literate team with the latest technical expertise is central to any technical project. Make sure you inquire about the team's skills and technical qualifications to confirm they operate at the highest standards. Are the developers aware of the latest platforms? Does the team have the latest technology certifications, like AWS Certified Solutions Architects/Developers or CISSP? Check the certifications in various trending technologies before handing over an in-house software project. If the company is technically qualified and aware of the updated technologies, you might have found the right fit.
5. Exceptional Communication Skills
Effective communication within a team that is handling large scale software projects can lead to success, especially when working with an outsourced team. Regular online meetings, team collaboration, involvement, and planning friendly virtual activities are the different aspects that elevate the productivity and cooperation of a development team. If you select an international software development team, determine if the cross-cultural communication will impact your technical operations and how to structure communications with the team.
6. Teamwork & Creativity
In addition to being passionate and organized to meet deadlines, the development team should also have exceptional work habits and team collaboration skills. Whether you choose an in-house team or outsource for a particular project, it is extremely important to ensure that the company you hire is determined to work within deadlines and capable of providing quality development as a team.
When you interview the development team, consider asking questions like:
-How does each employee deal with the project managers?
-What is their creative thought process that leads to innovative ideas?
-What are some challenges they have faced when working with a large team, and how were they overcome?
Effective teamwork skills and a productive work environment allow professionals to stay creative and exchange ideas. The more creative your team is, the more likely they are to produce a unique product for your business.
7. A Software Team That Can Write Clean Codes
You might have checked everything about a development team, such as technical backgrounds, teamwork ability, and a strong online reputation. But there is another area of expertise that most interim CTOs overlook, which is to hire a team with the best coding skills. A company that has professionals with remarkable coding skills is rare even at the most experienced companies.
Find out if the developers can write clear and concise codes, as implementing clean coding will increase productivity and lead to better long-term collaboration. You can check their previous sources and ask them to be as agile as possible when coding.
8. Flexibility of Work
One of the primary benefits of outsourcing your software development team is that they'll provide you with constant updates and flexibility in terms of adopting the latest programming languages and software techniques. Since you're paying them to create something unique for your business, their entire team will be responsible for achieving the desired results. So, flexibility and dependability are two key traits you should expect from the team you're considering. When interviewing the project managers, ask about who will take responsibility for being available to answer your questions or concerns throughout the project duration.
9. Portfolio & Sample Designs
If you are outsourcing a software development team, you should check their portfolio and ask about how their most challenging project accomplishment makes them better than competitors. A passionate development team understands how their previous work experience and problem-solving techniques contribute to preparedness for future projects.
You can either browse the portfolio online or ask the team to explain previous projects, designs, clients, and features of the apps they designed. If a company's portfolio has diverse projects that demonstrate their expertise, you might have found the right candidate for the job.
10. Latest Technology and Skills
Trending features like security and data management and technologies like IoT, Cybersecurity, Artificial Intelligence, and ML are the most important components required to stay ahead of competitors. Tech-savvy development companies implement modern solutions that help their clients achieve better business results.
Find a software development company that hires qualified engineers and testing professionals who are deeply involved in utilizing the latest platform, programming skills, technologies, and creative ideas so that you don't have to put in extra work while handling the projects. As a CTO, you already have so much to handle in terms of the technical aspects and operational front. The more advanced your development team is, the better results you are going to get at the closing stage.
Apart from the components above, there are some additional core factors to consider when choosing a team. This includes:
-Hiring and development cost
-Location of both parties
-Specific technologies used
-Software language proficiency
A CTO's decision for outsourcing software development can become complicated when searching for the most suitable service provider for the task at hand. The hiring guide above outlines a framework for determining how qualified, reliable, and capable an outsourced software development team is for your project. Ideally, the right team will help make your job as CTO easier and provide your business with a results-oriented software solution.
Get the Most Out of Your Development Team
If you have hired a software development agency for your software project, you can use your CTO skills to streamline the development system with these steps.
1) Eliminate unessential management aspects so that you have fewer things to handle. This will make development easier.
2) Communicate with your team regularly. This allows them to coordinate with your organization's team members even when you are not available. It also makes things flexible for the team and contributes to a more creative workspace.
3) Establish timelines for the project milestones and involve your team in determining the right deadline with all additional technical aspects in mind.
4) Provide suggestions in terms of features and technologies to increase productivity.
Get The Right Software Development Team For Your Organization
Now that you have gone through our guide to the CTOs and have a better understanding of how to hire a qualified software team, the next step is to address cultural or language communication barriers and evaluate your needs and deadlines. Research companies and use your knowledge to develop a shortlist of the best companies and outsourcing agencies. Then, follow the guided steps above to make the right hiring decision. Our team at ConsultingWhiz has the most qualified software experts who have been able to design more than 250 customer software and applications for global clients. With our amazing client retainment ratio and advanced software skills, you can expect quality results and on-time delivery. Our comprehensive project portfolio, remote working experience, and range of software development services in the USA make us the ideal technology partner to support CTOs.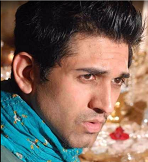 Mike is the founder of ConsultingWhiz LLC, Software development company in the USA, he has 15+ years of experience in agile technologies and  development. I've worked with many satisfied owners of customer servicing businesses. Let's connect today to get started on your path to 100% automation, reduced overhead costs, large ROI, and so much more.