Technology has advanced comparatively more in the last 2 years than in the previous 50 years. There are many changes in technology that occurred due to the Covid-19 pandemic. One major change is the significant rise in Business automation trends. Automation makes things and processes simpler and more efficient. Businesses want to reduce the dependency on humans and employ more machines to work with them. There are several advantages to automating any task. Best of all is to get work all the time without reduced efficiency. From marketing automation to recruitment process automation, bots have become the most effective way of performing a task.
Market experts are speculating a world full of automated tools and humans only working on the creative side. With a combination of AI, ML, and more advanced technologies, nothing seems impossible.
During the last decade, automation efforts were typically focused on innovation. But as more automation platforms arise, business leaders are using automation to drive key business results. Here are the best automation trends to watch out for in 2021.
Most Popular Automation Trends of 2021
1. Hyper Intelligent Automation
Hyper intelligent automation (HIA) is a technology developed from Artificial intelligence and Robotic Process Automation. In the last 2 years, HIA has become a game-changer in the IT sector. This is also continuing in 2021, almost 50% of software automation companies in the USA indicate that they intend to increase their spend on robotic process automation and Hyper intelligent automation. The combination of RPA and AI is enhancing the production capabilities of manufacturing multinational companies. Even a slight change in efficiency for these companies brings huge profits.
2. Artificial Intelligence for Cybersecurity
Knowledge has become easily available in the past few years, which has made digital data vulnerable to hacking and phishing attempts. New Intelligence technologies will help the security services in keeping data safe from malpractice. Artificial intelligence technology can easily detect cyber threats and respond faster and more efficiently. Statistics show that two out of 3 organizations are replacing existing cybersecurity with AI solutions. Round-the-clock monitoring, automatic facial recognition, hitting alarms on urgency and there are many more tasks that are now performed by security bots.
3. AI-powered Automation Testing Tools
Test automation trends are another thing watch out for in 2021. Customers nowadays want a faster delivery, this is where automation testing comes in. These tools constantly monitor codes and look for changes or patterns. Once they find out any change in the code, the tool modifies the script accordingly. There are many test automation tools available for companies to use like Testim, Functionalize, and test craft. Testing has always been an additional process when you talk about the development lifecycle. There are many types of common bugs and errors that can be identified through algorithms and therefore, AI is transforming the way Testing works.
4. AI in Healthcare
Artificial intelligence is assisting the healthcare industry in many aspects of patient care with high precision. It helps healthcare facilities by analyzing data, diagnosing diseases, and predicting different outcomes. AI provides insights into human health and enables doctors to monitor their patients' well being from far away. The current pandemic situation shows that automation in healthcare is a must. According to a study, an AI model can diagnose breast cancer at a higher rate than 11 pathologists combined. The speed of modern technologies is incredible. Every second has precious value for patients fighting with chronic illness. Artificial Intelligence is soon going to become an integral assistant for doctors with its data analysis abilities.
5. AI with the Internet of Things
The business world is growing rapidly with the adoption of internet of things. IoT helps in collecting a large amount of data from multiple sources. When blended with Artificial Intelligence, IoT is redefining the IT sector. Together they have introduced new and simpler ways of performing tasks. IoT combined with AI is not only being used in organizations but also in the households and everyday lives of humans. The best example is the smart home security systems that are being used everywhere. You must have heard about Mark Zuckerberg's home which is completely under the control of AI through a network of IoT devices. From the manufacturing industry to a highly sophisticated office, IoT with AI is just upgrading the experience of users without much investment.
6. Self-service Automation
Self-service in automation is the process of giving end-users access to various business processes. This not only provides a faster delivery to the end-user but also takes off the workload of IT staff. Self-service automation gives users the ability to perform a lot of functions such as –
File transfers, kick-off onboarding process, follow job process in real-time, and much more. Organizations using DevOps practices have been providing self-service facilities to their users. Developing a software or website has become an essential part of the skillset. But learning coding is a task that not everyone wants to do. Introduction of Drag-n-Drop functionality, simple design tools have automated the process. Now, there are hundreds of tools where you can develop a basic website without coding.
7. Collaborative Automation
Artificial intelligence is being used every day by millions of people. Humans interact with technology every day. The advancements in technology and automation solutions have led to a time where humans and machines are collaborating. While talking about automation, discussing robotic process automation is a must. "Cobots" is the name of robots that work with humans to accomplish a task. From the manufacturing industry where cobots are assembling the heavy equipment of a car to digitally-driven recruitment where bots are filtering the resume, the hybrid culture of humans and machines has arrived.
8. Hybrid Digital Infrastructure
The process of assessing and monitoring all IT infrastructure, including network, servers, and storage within an organization is called hybrid infrastructure management. There are many companies providing automation solutions to other organizations. Such an automation solutions provider company helps an organization with automating as many internal processes as possible. But as IT systems are becoming increasingly more complex, by the end of the year, around 20% of enterprises will use HDIM systems to some extent for optimizing workload over the edge, on-premises, and cloud environments. From employee communications to customer satisfaction, being available all the time is tough without automation.
9. Automation Fragmentation
The automation market is increasing continuously. It has become fragmented due to the increasing number of vendors providing automation solutions. Although this is a good thing for organizations because they now have a broader choice, it also increases the challenges faced by them in choosing the right automation tools. Startups and Enterprises need to be very wise during the selection of service providers. Automation of any business process requires industry experience and technology expertise at the same time. Consulting a knowledgeable expert should be the first step when trying to automate the processes.
10. Growth of Cloud Automation
Cloud automation is the use of technology that reduces human assistance to unite the cloud management process. Nowadays every organization is using a cloud-based data storage facility. The power of cloud technology is immense. Even for a small service provider business, the cloud has the capability to offer high-value services at affordable rates. Data management is just a simple problem solved by the cloud, but actually, it has been used to analyze data at a large scale. From weather forecasting to satellite mapping data, cloud computing performs tasks at magnificent speeds.

For stress and load testing of a website or application, cloud services have enabled small businesses to step ahead in the market.
Reading Recommendation-  Top 10 Emerging Technology Can Enhance Your Business in 2021
Automation has become an integral part of businesses. Companies that have opted for more levels of automation have ultimately grown more than others. Reducing dependencies on humans and focusing more on growth-oriented activities is now the secret behind success. Still, there are a lot of innovations to come in this Industry. With AI becoming more powerful day by day,  there are many processes that can be automated with intelligent technology. 
Automation requires careful consideration, along with the investment of time and money. That is why it is important to consult an automation solutions provider company that is experienced. One such leading company in the automation software field is Consulting Whiz. The professionals at Consulting Whiz have immense experience in transforming the businesses and inculcating automation within the company. Reduced costing and managed infrastructure are the outputs of automation through this software development company in USA. Their successful portfolio of projects has made them the best software automation company in USA. Automation is a complex task and requires a complete understanding for proper implementation. For any business, experts are the best person to discuss automation with. You have a chance now. Consult to the industry expert of Automation technology here…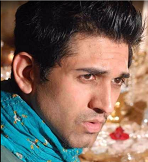 Mike is the founder of ConsultingWhiz LLC, Software development company in the USA, he has 15+ years of experience in agile technologies and  development. I've worked with many satisfied owners of customer servicing businesses. Let's connect today to get started on your path to 100% automation, reduced overhead costs, large ROI, and so much more.