The idea behind a Taxi Service is to make transportation from one place to another easy and efficient. Taxi Services have become easier by using mobile applications, as it connects the driver with the passenger.
Providing all the information like a destination, a pick-up location, tracking facilities, and driver's information has helped to make this transaction easy. Also, easy payment options, cancellation options, comfortable rides, e-receipt, etc has contributed to the hassle free use of the services. Taxi services attract a very large set of audiences. For instance, in the USA there are approximately 200 million people who are working, many of them being from different countries, and are usually skeptical of buying a new car.
Taxi Services help people to save a lot of money. Anyone who has a smartphone can order a taxi and enjoy the service. A simple user-interface has helped ride-hailing apps to capture a large market. Mobile-based ride-hailing applications have made huge success in the past decade. In 2020 There are different options for taking you from one place to another, here are a the best taxi booking app with a good user-base.
It was founded on 24th June 2011 in Brazil. With a vision to make taxi services easy and affordable to everyone. The name itself explains that the main focus is to get a taxi easily without any problems.
Easy Taxi is expanding its service, currently, the ride-hailing application is live in 30+ countries covering approximately 400 cities around the world. With more than 17 million users globally.
The drivers are trained properly with a mission to provide their customers with the best experience with Easy Taxi. There are 400,000+ drivers connected with Easy Taxi. Easy Taxi trained its drivers for communication as well. User-experience is the most important factor for ride-hailing apps. This increases retention and boosts business.
Gett that was previously known as GetTaxi is an Israeli based taxi service that connects customers with transportation. Currently operating in more than 120 cities across Israel, the U.K, the USA, and Russia. The customer gets an option to either get a taxi or a courier. The app is compatible with both Android and IOS devices.
They have a different revenue model based on the country. It includes three models: they charge a per-ride fee from the drivers that are connected with the app, charge monthly fees from taxi drivers, and for corporate rides, there is a different fee structure. The app will soon launch a new feature in New York that gives the option to carpool with other nearby passengers to save time and money. Carpooling is an effective way to reduce traffic and save a lot of time traveling. This feature results in adding more new users to this app.
People who are working in the same company can use this feature of Gett to reach their offices on time and split the bill equally. You can also share ratings and reviews about your user experience using Gett. One key feature that makes it unique is that you can pre-book your ride two weeks prior, making sure you reach your destination if there are no drivers available at that time.
Lyft is a San Francisco based company which was started in June 2012 and spread in 644 cities in the United States itself with a rating of 4.9 on the App Store. The mobile application includes different services to the people like car rides, scooters, a bicycle-sharing system, and a food delivery system.
The user gets an all-in-one service app. With a payment gateway integrated into the app, the payment becomes quick and easy. In the USA, Lyft has been among the best ride-hailing mobile applications. The unique value proposition of this app is to allow people to car-pool. Lyft's easy user interface helps the user to attain any ride easily with good customer support. Lyft also has a version called Lyft Plus that offers large vehicles to its customers, further fulfilling their transportation needs. It is currently valued between $21 billion to $23 billion.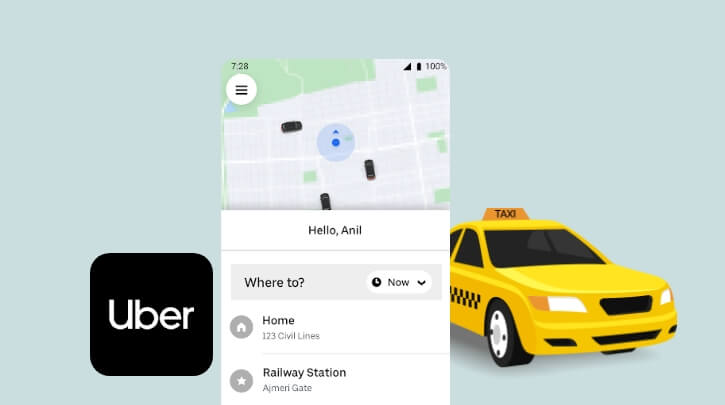 Uber is an American multinational ride-hailing app. Uber is based in San Francisco with Lyft as the main competition. Uber has an estimated 110 million worldwide users. It is among the top ride-hailing apps in the USA with a rating of 4.7 on the App Store and 4.0 on the Play Store.
Reading Recommended:
With covering a large area of 785 cities worldwide. Reports said Uber, in early 2019, was covering a 67% market share of taxi service in the USA. You can access Uber on smartphones as well as on their website. The referral option has helped Uber to spread faster among the people living in the United States of America. It is valued between $80 billion to $90 billion.
Via is a real-time ridesharing mobile application that is based in New York, USA. It was founded in 2012 by Israeli entrepreneurs. It operates for consumers to rideshare in different cities mainly: New York, Chicago, and Washington DC, London, Amsterdam, Berlin, and Milton Keynes.
The operations are monitored through ViaVan that is a joint venture between Via and Mercedes-Benz Vans Via is successfully providing its services in more than 20 countries. The algorithm matches the people who are going in the same direction and gets them together in the same vehicle. Using Via pass the rider can even unlock discount coupons or active public concessions for the next rides.
Founded in 2014 in Boston, Massachusetts. It is a private commuter shuffle business that offers the users to shuffle between work and home during the rush hours. Passengers who have a dual role to play and need to manage household responsibilities, Bridj will be the best option. With a positive response, in 2016 Bridj started delivering goods in Boston by using local buses and storage lockers that were available. Bridj is a mobile application that was acquired by an Australian company transit systems and started the services in Sydney in 2017.
Curb is among the most popular ride-hailing apps in the USA. It allows passengers to get a taxi using their smartphones. It enables users to book only trusted, professional, and insured drivers. With a rating of over 4.5 on the App Store, Curb has 50,000 cabs and 100,000 drivers.
Curb is available in more than 65 cities: New York City, Los Angeles, Miami, Philadelphia, Washington DC, Boston, Las Vegas, and Chicago.
Special facilities that are included are wheelchair accessibility, AC, music, and a baby-seat. You can easily pay the taxi fare using PayPal or by cash. You also receive free curb riders by sharing the referral code.
It is one of the Top 5 ride sharing apps worldwide. With expansion in more than 31 countries, it has made itself in the top 3 ride sharing apps in numbers of downloads. Available on both iOS and Android, it is widely used by drivers and passengers. The unique quality about the inDriver app is that it works even in cities with only 10,000 people. It has helped them to increase the user base to 47M and win the trust of drivers.
Founded by Niclaus Mewes and Sven Kulper, it was one of the first apps to introduce the concept of connecting the drivers and passengers online. In 2011, it was internationally available after starting in just 6 cities in Germany. They have connections with 45,000 taxi drivers with over 10 million downloads. It is claimed as the world's first taxi app that started from Germany and has gained incredible popularity.
zTrip has recently stepped up in the taxi industry with their unique features like updating family members when you are in a ride. Features like this are gaining attraction. They also have the feature to schedule a ride for later. It is one of the top local ride sharing apps which has given tough competition to Uber and Lyft in local cities. According to their CEO, their mission is to bridge the gap between taxis and transportation companies.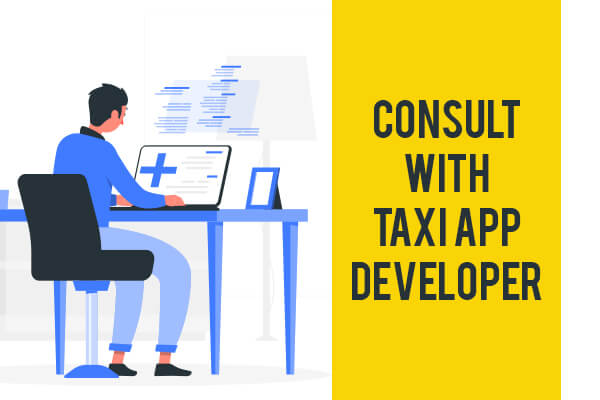 There are many Taxi Apps in the USA but we have brought to you the best of the best. Every app was built with care and special touches to bring something new to the customers. This helps to make a unique identity for apps in the market. But it's never easy to develop such apps with this level of uniqueness. You need to hire a custom mobile application development company to enable this process. Yes, a company with experience in this domain will suit the best for your requirements. ConsultingWhiz is one such company with expert mobile app developers in their team which has crafted amazing mobile apps. Making taxi apps like Uber or Ola requires good coordination between the team like Team of ConsultingWhiz. Having delivered Uber like apps previously to clients which are a big success today, ConsultingWhiz, As a mobile app development company is proudly the best in the industry. From Requirements gathering to designing and testing, the comprehensive approach of ConsultingWhiz results in Flawless applications which can catch customers for you.

Don't wait more for your dream to realize, just contact ConsultingWhiz at contact@consultingwhiz.com and get your barriers eliminated from the path of glory and success.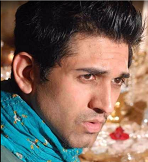 Mike is the founder of The ConsultingWhiz, he is expertise in the Software industry and has 12+ years of experience in Mobile App, Custom Software Development & Technologies that support SaaS Based Companies.