Airbnb founders had the right idea and business concept at the exact right time. The idea of incorporating 'trust' into the vacation rental model and encouraging people to share a space they already owned was well-received by target customers. Airbnb is a great example of how a brand's purpose shapes the business by providing a trustworthy product and excellent customer experience. This sort of vision inspires brand-building communication and creates an opportunity for product and service innovation.
A gig economy is a labor market characterized by the prevalence of short-term contracts or freelance work as opposed to permanent jobs. This type of economy has become prevalent for businesses and job-seekers today. People in this generation are willing to share their apartments with travelers to earn money and an app like Airbnb is one of the most popular booking services in the world that fits this tendency.
Of course, certain questions will arise — how to build an Airbnb-like app and how much it will cost? Our complete guide will addresses topics such as the Airbnb business model, required features, and the approximate cost to create airbnb like mobile apps and the web version of the service.
However, Airbnb is not the only service that lets hosts offer B&B accommodations within their own house. Other apps similar to Airbnb are HomeAway, TripAdvisor, and Tripping.com. All of these companies share the same core goal: to attract customers with various new features, intuitive user experiences, and plenty of perks.
How Does an App like Airbnb Work?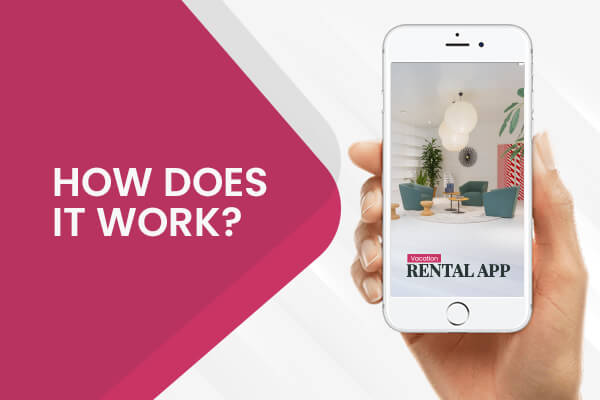 An app like Airbnb has two types of users: guests and hosts. It's a multifaceted service that offers a variety of travel experiences and lodging accommodations to its users. To build an app similar to Airbnb, you should understand the platform's logic from the user's point of view.
Trust is a primary concern when it comes to booking a stay through an Airbnb application. How can you feel safe if you have a stranger in your spare bedroom across the hall? Or, if you are the stranger in the house, how do you know the owner is trustworthy?
Fortunately, Airbnb has found a solution to most of these issues.
There are different types of people who create accounts on the Airbnb application:
Homeowners, empty nesters, and young adults use Airbnb as a way to earn money and help pay mortgage, rent, and college bills.
Anyone looking to meet other new people. Friendships are often formed between hosts and guests who come from different places around the world.
The "Experiences" seekers, which is a key part of the lodging appeal for Airbnb. If you want to "live like a local" in the place you travel to, who better to help you do that than a local already living there?
How does an app like Airbnb work for Guests?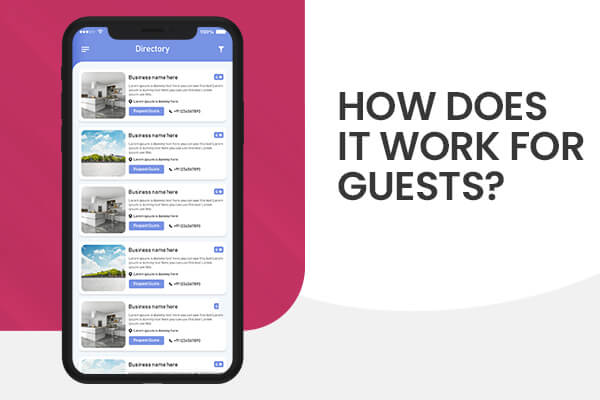 The user goes to either the PlayStore or App Store to install Airbnb app's Android or iOS version.
After the Airbnb app downloads, the user goes to a mobile or a web version and creates a new account as a guest, or if they've already registered, they log in.
After that, they complete their Airbnb guest profile. The user adds necessary data like a profile picture, ID number, and more.
The guest can search for lodging accommodations, which Airbnb calls a "stay." Guests use various filters like price, location, type of space to find what fits their preferences and budget.
The guest can then apply for a stay and will later receive a confirmation if the request is approved.
The guest is then required to pay for the reservation and a small fee for using Airbnb's service.
The final step is to travel there and enjoy living like a local during the trip!
How does an app like Airbnb work for Hosts?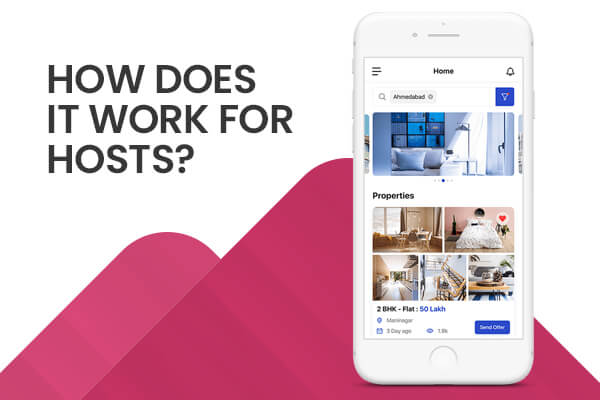 Similarly, the user goes to either the PlayStore or App Store to install Airbnb app's Android or iOS version.
After the Airbnb app downloads, the user needs to register or log in as a host and confirm that they are over the age of 18.
After that, it's possible to register the property on Airbnb. The host can add data about the stay and information concerning location, the number of guests, type of residence, and more.
The hosts need to upload real photos of their stay and set the price. Airbnb provides the option to hire a qualified photographer to take professional pictures.
When the guest requests a stay, a host can start a conversation and discuss all the details like quiet hours, cleanliness standards, etc.
If everything is fine, the host approves the stay. But the host also has an opportunity to reject the stay for a period of time.
The host collects the payment in 24 hours after the guest checks in. The guest can then confirm that the host and the stay are as good as expected and leave a review once their trip is over.
Steps to Make an App like Airbnb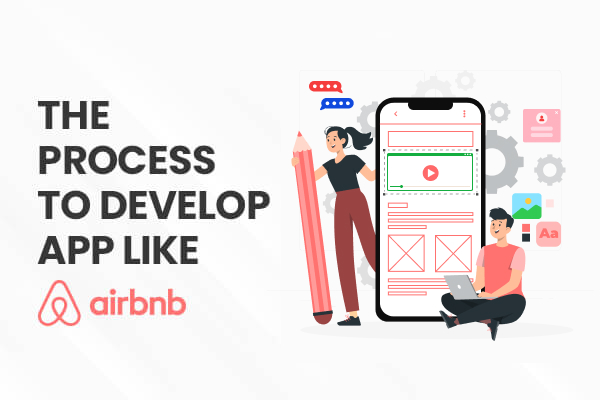 After understanding the basic features required in the app versions for guests and hosts, several more essential steps need to be followed to create a successful and profitable Airbnb application. First, some brainstorming concerning the project plan needs to be done. Having a plan laid out is important in preparing for the execution phase.
Step 1– Create a commerce plan. It's not enough to simply come up with an idea. You need to consider a business plan to align your business goals and stay organized.
Step 2– Find the developers. To create an app similar to Airbnb, you need to collaborate with an experienced development team. These days, there are two popular variants — in-house or outsourced software developers.
Step 3– Build a user-friendly designed app. Airbnb application's interface is intuitive and easy-to-use. Users tend not to use apps with unattractive design, so it's better to take care of UI/UX design beforehand.
Step 4– Integrate several features. It's common to build an Airbnb mobile app by starting with simple features. The MVP version of the service allows for feedback from the users and helps to better understand their needs. After that, it's possible to add advanced features to make your Airbnb mobile app unique.
Step 5– Test the app. Before it is launched, the application should be tested carefully to fix any bugs and provide users with a seamless experience once the Airbnb app downloads to their phone.
Step 6 – Release the app and update it regularly. It's necessary to sustain the requirements for Airbnb app and offer users new and exciting features.
Features of Airbnb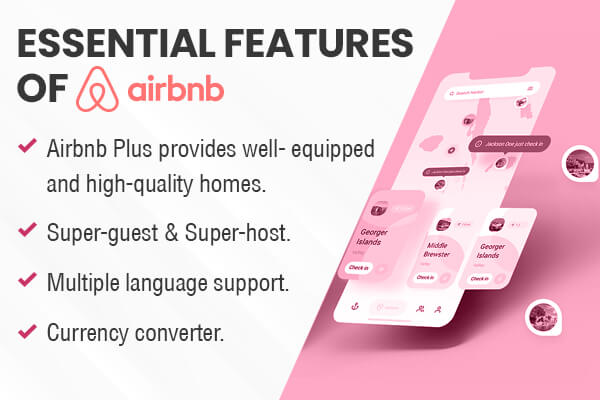 To build an app like Airbnb, the service will incorporate features that need to be applied during the app's development phase because app functionality affects the final cost.
The feature requirements for Airbnb like apps include the following:
Core features for the guest:
To begin using Airbnb like apps, the user needs to sign up. The basic way to provide users with an account is through email and password registration. Moreover, it is necessary to create a 'Terms and Policy' screen since users have to agree with the policy of use.
After the registration, users will be logged into the app. It is helpful to give them multiple options to log in with email, a Google account, or Facebook. Each integration takes approximately 8 hours of development for one platform. Additionally, there should be functions like 'Forgot password' and 'Log out' to make an app like Airbnb user-friendly.
This function is vital for any booking facility. It's best to provide an advanced search system at once. Users should have the opportunity to set dates for their trip and select the number of guests. After setting the date, users should see a list of suitable stays with details like photos, descriptions, comments, and more. Additionally, users need to select the appropriate accommodation, check its availability, and send the booking request.
This feature allows users to add places they like to a list to view later. After that, they can find these saved stays faster.
After requesting a stay, the guest and host can start a conversation to discuss all the details. It's common to include the option to send a photo or video. Additionally, developers from reputable mobile app development companies can add various message statuses like typing, read, and others.
Airbnb mobile apps have two types of users — guests and hosts. Both of them need to have an opportunity to edit their profile and add required personal data like full name, age, sex, and so on.
If you want to create an Airbnb like app successfully, integrate various payment methods to make this process easy and secure. There should be options to add and remove credit cards or apply gift card balance.
The last core feature of any booking service is requesting a stay. The users choose the apartment or house to stay in and can book it if the accommodation is available on the selected dates.
Essential features for the host: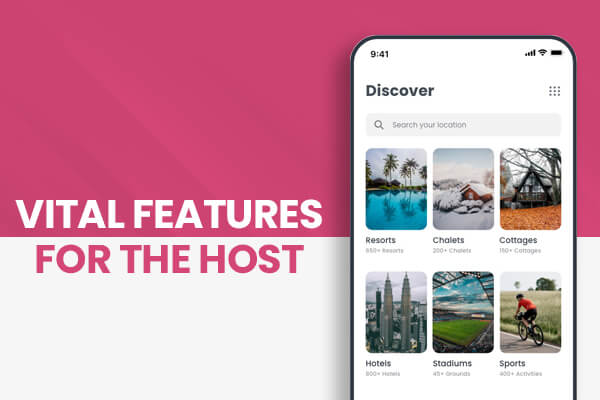 How does the Airbnb mobile app work for hosts? The main feature for the host is the ability to create an ad about their stay. They need to describe all the details like the apartment/house type, the number of guests it fits, and more. Additionally, they are required to upload photos and videos and set the price rate per night.
The host needs to screen all requests made by guests. There is also an opportunity to accept and reject any request.
This function is useful for any updates to make an Airbnb-like app more convenient. For instance, when a guest makes a request, the host will get an instant notification. Hosts can also be notified about unchecked requests, booking changes, and other important tasks.
Guests can search through the location where they want to stay in to find apartments, exciting sights, cafes, etc. The host's property should be discoverable within a certain geographical radius.
These key features can make your Airbnb mobile application user-friendly and convenient. You can always add in more advanced features later to help the app stand out from competitors. For instance, these are some of the advanced Airbnb app features:
Airbnb Plus provides well-equipped and high-quality homes
Super-guest & Super-host status
Multiple language support
Currency converter
Recently, Airbnb introduced a new feature known as Airbnb Experiences. This feature empowers locals from all over the world to plan unique cultural activities and tour excursions for travelers during their visit. For example, local experience hosts can earn money and show off their city by providing a food tour by bike or a sightseeing journey.
Team and Technologies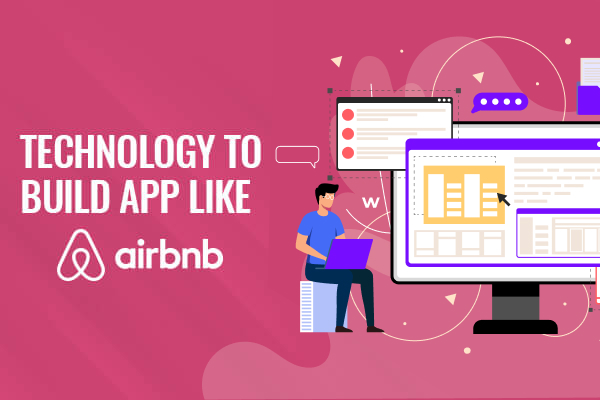 Hire an app developer from a mobile app development company to create your Airbnb-like app. According to a 2019 report, mobile users spend 89% of their mobile phone time using apps. The app economy throughout the world is expected to surpass $6.3 trillion by 2021. In this digital age, not having your business application on major platforms like Android and iOS means losing out on a huge share of potential customers to competitors who are better equipped to handle their digital needs. With respect to this current trend, now is the right time for customer-oriented businesses to hire an app developer through a mobile app development company.
Create an application for your business that is interactive and has a dynamic user interface, custom widgets, and two-way data binding so that your customers can approach you without any possible barriers. Hiring a developer from mobile app development services will help you enter the digital world and make your business more competitive, user-friendly, and accessible. You can find a mobile app developer for hire in USA right from the comfort of your office chair from USA mobile app development companies like Konstant Infosolutions, Algoworks, and SIDED CUBE.
Building an Airbnb mobile app requires a team of specialists. Below is a list of the required members:
Business Analyst
Project Manager
UI/UX designer
1 or 2 Android developers
1 or 2 iOS developers
Back-end developers
Front-end developers
QA engineer
Many different modern technologies can be used to build an app like Airbnb. If you want to make the Airbnb app's Android or iOS version, there are programming languages such as Swift (iOS) and Kotlin (Android) for this. For web development, software engineers usually use JavaScript.
For your reference, here is an Airbnb tech stack:
Programming languages
Frameworks
Web server
Cloud Storage
Cloud Database
Big Data
Additional Expenses to Make an App like Airbnb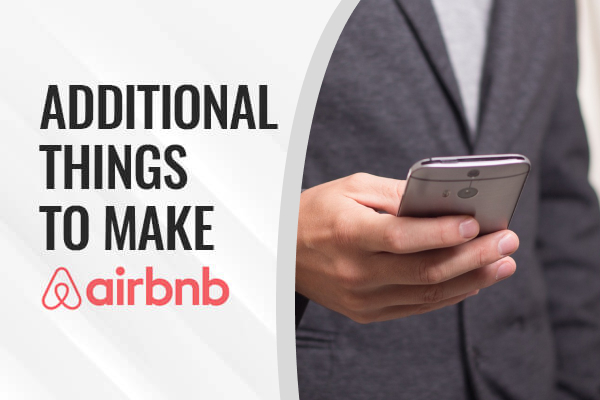 How much does Airbnb app cost? In addition to the basic app features, several other factors affect the final price. The requirements of airbnb app's features include design, admin panel, platforms, and location.
Design
Design is significant for your Airbnb mobile app's success. Creating a great UI/UX design requires a considerable investment of both time and money. For instance, Airbnb mobile app's UI completely satisfies the needs and expectations of users and is highly navigable.
Admin Panel
To have full control over your booking business, you need to create an admin panel. This will give you access to all registered users (hosts and guests) and allow you to manage users, accommodations, and more.
If you create Airbnb's app for two mobile platforms, you need only one admin panel that will work in the web version. To develop a basic admin panel, software engineers require approximately 225 hours.
Platforms
Android and iOS are the most widespread mobile platforms in the present day. But which one should you choose? The answer is simple — you need apps for both platforms to gain the most users.
If you have a smaller budget, you can start with an application for one platform. To decide which platform, analyze your target audience and users' preferences. iOS development usually requires 20% less time compared to Android. This is because there are many different screen resolutions and OS versions of Android devices.
Location of Your Development Team
Wondering how to find the right team to build an app like Airbnb? It has become increasingly common to cooperate with outsourcing companies to hire mobile app developers. These vendors tend to provide more affordable hourly rates along with high-quality products. So, you're welcome to choose the country with the appropriate price for your budget.
For instance, developers from North America tend to have higher rates in comparison to software builders from Europe.
What exactly does a software developer do? They research, design, and write codes in one of many programming languages like Python, Java, and SQL to produce programs or apps for home and business purposes. You might not have a knack for tech but that shouldn't stop you from growing your business and experiencing success. Hiring a skilled software developer can make all this possible for you. Choose a custom software developer who is creative and attentive to any problems that can arise. In a job where the smallest mistake can be catastrophic, it's important to think carefully and patiently about who to hire.
How Much Does it Cost to Make an App like Airbnb?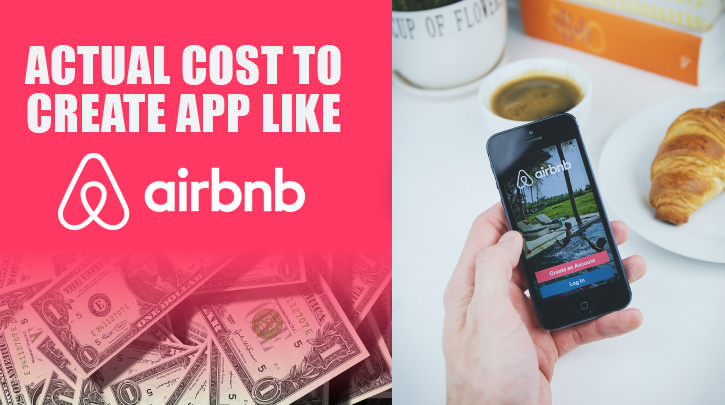 Considering all the factors mentioned in this guide, the final cost to build an app for Airbnb can reach approximately 62,00,00 lakhs for a mobile app (one platform) and $90,00,00 for a web version.
Table of Numbers (an approximate estimation)
Category of Work
iOS Development
Android Development
Web Development
Essential Features for Guests
390 hours
390 hours
500 hours
Essential Features for Hosts
200 hours
200 hours
220 hours
Admin Panel (One for all Platforms)
–
–
225 hours
Framework and Libraries Integration
60 hours
60 hours
65 hours
UI/ UX Designs
150 hours
120 hours
140 hours
Quality Assurance
340 hours
340 hours
450 hours
Project Management
170 hours
170 hours
220 hours
Total Time
1,310 hours
1,280 hours
1,820 hours
Total Cost
Approx. 59104$
Approx.
59104$
Approx. 85372$
The Airbnb style of traveling requires people to seek and trust the good in others. We, as a population, need to believe in each other and then build connections. This is why the Airbnb model works.
After analyzing all these aspects, you have probably realized that building an app is not an easy task. Leave it to the expert mobile app developers at ConsultingWhiz to will help you to develop an app like Airbnb. Our clients have been routinely satisfied with the work we produce and you can depend on us to handle all of your project requirements. We use reliable and robust technologies to assemble high-quality applications. The final app is delivered to you without any flaws and you can always reach out to our team for support during the development process. Our experts have experience operating across multiple business verticals and they are qualified to provide consultation to help you meet your objectives within the project deadline.
Are you feeling quite confident about not just making an app like Airbnb, but taking it to the next level? Contact our consulting expert at contact@consultingwhiz.com and we will be happy to assist you throughout this journey!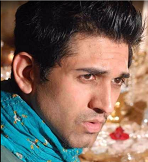 Mike is the founder of ConsultingWhiz LLC, Software development company in the USA, he has 15+ years of experience in agile technologies and  development. I've worked with many satisfied owners of customer servicing businesses. Let's connect today to get started on your path to 100% automation, reduced overhead costs, large ROI, and so much more.