There seems to be no need to formally introduce the TikTok App. In just 2 years, the app has become a fierce competitor for social sites like YouTube and Instagram. The growth of TikTok is unbelievable and nobody was able to predict its swift rise to fame. TikTok is now worth more than $75 billion in USD and has over one billion downloads in 150 markets worldwide in 39 languages.
YouTube existed long before TikTok as a video creation and sharing platform, but the idea of short-form videos introduced a new opportunity for a variety of video-makers to leverage the platform and create new content. The app was previously known as Musical.ly which later turned into the TikTok App owned by the company ByteDance. The concept of 15-second videos has blown away the market and created a new market for video editing apps with modern features.
As the success of this app is widely apparent, the race to make a TikTok like app/TikTok Clone has begun. The opportunity to earn money from a huge market of video creation and editing communities is too good to pass up!
Market Analysis of TikTok
TikTok launched in September 2016 in China under the name Douyin. It earned global popularity when it became known as TikTok in the US. TikTok is available in 150 countries across the globe in 39 languages. The app ranks 6th in terms of the number of users it has across the world and has over 2 billion downloads in the Play Store and 33 million downloads in the Apple App Store. The latest statistics show that there are 800 Million active users on TikTok and the average age of 41% of TikTok users is between 16 to 24 years old.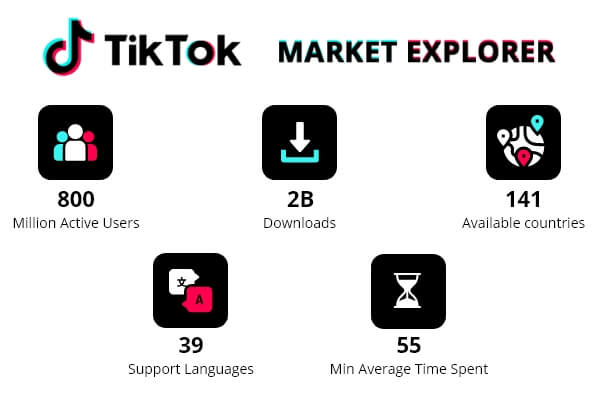 What Makes TikTok so Popular?
TikTok is a short duration video-sharing app. Users can dance, act, sing, and present their art using pre-recorded music or song clips. TikTok is popular among young people who crave short-form entertainment and creative freedom.
TikTok allows users the opportunity to connect with people across the world and build a custom feed of new content they enjoy the most. The app uses Artificial Intelligence to calculate what type of content best fits a particular user's preferences and displays more random videos from other creators in the user's "For You" feed.
Users can take audio from someone else's video and create unique content with it too. This contributes to an endless thread of new content to watch which makes the app highly entertaining. However, the main point of attraction remains the duration of the video. Just 15 seconds to enjoy one complete video leads to a quick addiction for the TikTok App. Because the platform supports the 15-second video generation, the number of creators has risen rapidly with the expectation of going viral. Yes, going viral has become very easy with millions of people watching TikTok videos every day and all users have to do is act for 15 seconds or less.
TikTok is not only popular among its users but also among businesses that are observing the app's growth with keen interest. The quantity of TikTok like apps or TikTok Clone has soared and there are many varieties now available in the App Store and Play Store. The number of searches for keywords like "Create TikTok Clone App " and "Develop App like TikTok " are continuously increasing as well. When the number increases so sharply, the chances of getting a low-quality app also increases. People are in a hurry to make a profit from this industry and end up losing more due to the low-quality development process. Business owners want to jump into the market without any knowledge about how to properly build an app similar to the TikTok app. This is why we have not seen any real competitors to TikTok even after so many alterations exist. It is clear people need to focus more on the TikTok App Development process rather than rush to get their app out to users. The best solution to all these problems is to hire a Mobile App Development Company that has years of experience in building apps and delivering high-quality results.
How Does the TikTok App Work?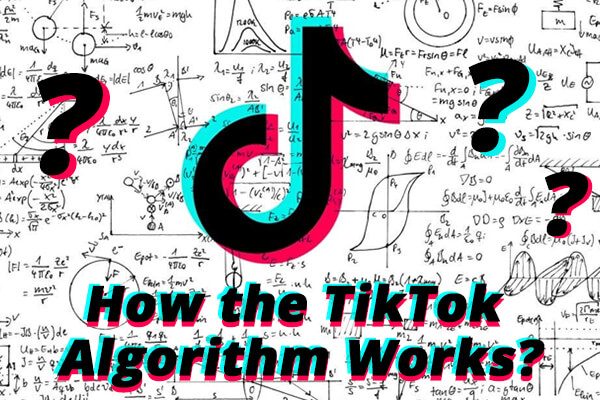 For a complete understanding of how the TikTok app works, you need to consider it as a two sided platform. Yes, it's a kind of platform that allows the creators and viewers to connect. The two sides of a TikTok Like App/TikTok Clone are the Creator Side and Viewer Side. Let's first discuss the Viewer Side of the app where the majority of users spend their time.
Viewer Side
If you love watching short videos with all types of content like humor, thrills, horror, dance, music, and animation, then this is the side of the app for you. Sit back, relax, and keep scrolling through the ocean of content available. You can follow your favorite content creator, like their videos, share them on other platforms, or save for yourself to watch later. There are many ways to explore new content by searching through hashtags and usernames. To view the videos, you need to make an account, but it is not necessary to upload videos to maintain that account. Account creation is a simple process that can be done with your phone number or Google account.
A valuable component of TikTok is the customized feed of relevant content generated by the app's technology. You will see the content that you are most likely to interact with and engage with based on an artificial intelligence algorithm that analyzes various factors to curate a "For You" recommendation system. These factors include:
User Interaction: AI algorithm analyzes the videos you like or share, accounts followed by you, the type of content you create, and your choice of music.
Video Information: It analyzes the soundtrack used in a video and the caption and hashtags included to choose related content for you.
Device and Account Settings: Your language preference, country settings, and geolocation plays are crucial in the recommendation system.
Creator Side
If you are intrigued by the stars of the TikTok app or TikTok Clone and you want to create videos like theirs, you should experiment with the creator side of TikTok. The creator side of TikTok's app development was built with careful attention to detail and is equipped with many features that make the video creation process easy and fun. All you need to do is start the camera, record your activity, and post it. Everything else is provided to you with amazing customization options and editing capabilities. Filters, video trimming, music selection from thousands of options, and special effects are very lucrative tools for any successful creator.
Now that we know a bit more about how the app functions and how this drives its popularity, let's discuss how to build a TikTok App/TikTok Clone.
How to Make an App like TikTok?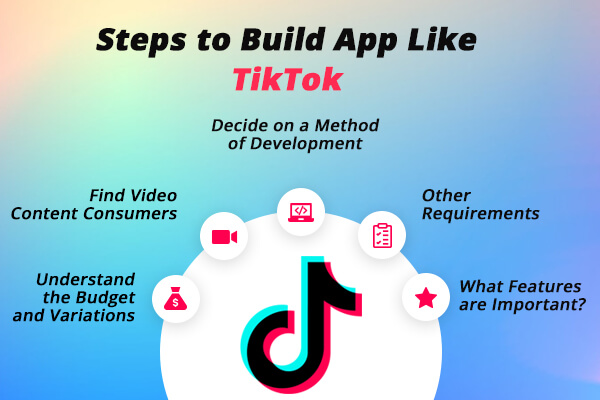 This part of our complete guide is essential, as it explains the key steps and areas of focus that are involved in making a TikTok like application. These are the initial steps that stem from foundational knowledge of the overall business process and revenue earnings of the app.
1. Find Video Content Consumers:
The TikTok team did an excellent job of locating and understanding their target audience, which falls between the age of 16 to 24. The team learned that young consumers are not patient enough to spend too much time viewing one piece of content. This key principle is the basis for all other features within the app. Once you know what a target audience wants, their demographics, and psychographics, you can develop the next parts of your app. The step following this is to determine how much it cost to build an app.
2. Understand the Budget and Variations:
Cost sets the direction for the development process. This process is dependent on the number of features and unique UI/UX design that requires extra hours for the TikTok App development and impacts cost. The estimated cost is around $30,000 – $40,000 but it is a rough estimate and also varies based on the features included.
3. Decide on a Method of Development:
With the wide feature range and extensive process to develop an app, you should carefully consider the options available for custom app development. Hiring an in-house team for the development of a TikTok app can cost more than outsourcing and is a hassle to manage. An in-house team adds to expenses even further as it requires an investment in hardware, a space for the team, and a separate rate for different roles like Tester, Designer, Developer, and Manager. The better alternative to this is to hire a company with Mobile App Development services that has a good reputation in the same domain.
This ensures that you don't have to worry about each specific aspect because you can depend on the team for the complete creation and delivery of your TikTok like app/TikTok Clone.
4. What Features are Important?
The features are what make your TikTok app a favorite among your audience. The success of your app largely depends on this aspect. Developing a MVP APP at this step is the most time-consuming but pivotal part of the process, so let's go through the important features you need to have.
Login and Register: The most essential and basic feature a mobile app developer should provide is a clear user login and registration. You can have different options for sign up like an email and mobile number or link it with another social media platform.
Edit Profile: Offer the edit profile feature for the users to customize their profile according to their preference so that users can add a bio, profile picture, username, and more.
Video Editing: Apps like TikTok support short-form video sharing platforms, so the app you create must contain a seamless video editor with features ranging from cropping and filters to audio overlap capabilities for users to make dubbed videos.
Like and comments: Like any other social media platform, TikTok has features that enable users to like, unlike, and comment on videos. This is another element that your users will expect to have in your app when they go through posts and interact with content.
Sharing: A video sharing and reposting option in an app similar to TikTok is a no-brainer since there's no point in creating content that cannot be shared and spread throughout the platform and other media. This feature also lets users share content on other social media outlets like Facebook, Instagram, or WhatsApp.
Search: It is essential to add search features to make it easier for users to discover relevant content. Users can search for content or people by different criteria like username, genre, hashtags, and more.
Settings: In the settings tabs, users can change their password, monitor blocked users and unblock them, and customize notification settings.
Filters and Effects: TikTok has various filters and effects for the videos. Some other features include screen flipping, speeding up the video, and zooming in on angles. Offering distinct filters and video effects can attract more users to the app.
Music Library: TikTok comes with a built-in music library without any third-party editing needed. There is a list of songs from which users can choose to lip-sync, dance, or act with before recording. Users can also add music to a previously recorded video.
Live Streaming: Another feature that is popular for a video creation app is live streaming capability. Live streaming opens the possibility of engaging with live events and popular TikTok accounts that connect directly with the audience.
Duet: One of the unique features of the TikTok app is how easy it is for different content creators to collaborate on new videos. TikTok has the option for users to choose a video from any artist and collaborate with them by making their own video and posting it alongside other artists' videos.
5. Other Requirements:
After discussing all the main features required to create an app like TikTok/TikTok Clone, we can move forward with how to develop an app like TikTok. The technical side should be carefully developed since it has to continue to work smoothly if the number of users goes up or the content size is large. The TikTok app can function across the globe with millions of users inserting sizable portions of data daily. TikTok backend code is supportive and reliable due to the expert choice of technology behind it.
Java and Kotlin for the Android app
Flutter or Xamarin technology for Hybrid application
Cloud Storage: You can use Cloud Storage of Amazon S3 or Azure Server for storage.
Artificial Intelligence Technology: Apps like TikTok use AI algorithms for filtering and customizing data for different users. For AR filters, the ML kit and AR core can be used.
Database: For Database integration, you can use MongoDB, SQL, or Cassandra.
For Real-Time Analytics, Google mobile app analytics and Azure stream analytics can be used.
Geolocation: For identification of the geographical location of users, you can use Google Map API for Android and MapKit/ Core location frameworks for iOS.
Chat: Twilio, a cloud communication platform, can be used for text messaging and other communication functions.
How Does an App like TikTok Make Money?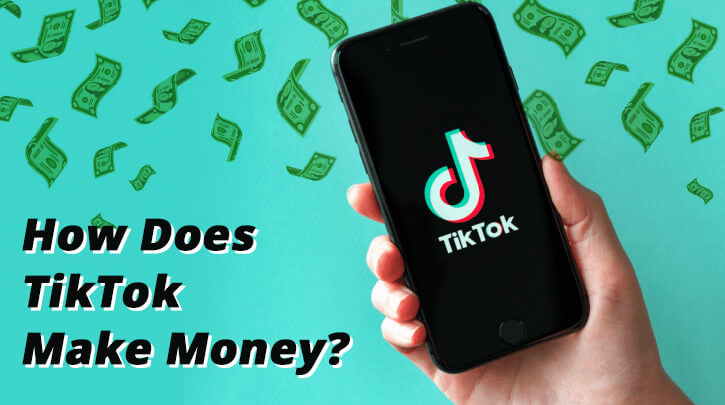 At last, the most interesting part of the app development process is here! It's time to explain how TikTok can succeed and maintain impressive revenue growth.
TikTok owner ByteDance reportedly made a profit of $3 billion on $17 billion of revenue last year. ByteDance more than doubled its revenues from $7.4 billion in 2018 to $17 billion in 2019, according to Bloomberg.
The major three sources of TikTok's earnings and revenue potential come from the following:
TikTok Ads: When any app has the ability to attract so many viewers, it can definitely be turned into a marketplace. TikTok ads are a valuable opportunity for fashion, fitness companies, young artists, and more to promote their brands to target audiences on TikTok.
In-app Purchases: Since there are so many features in the app that are free, TikTok could choose at any time to launch a premium membership that grants access to high-tech, exclusive features. They could also limit the access of unpaid accounts to certain features only.
Paid Collaborations: TikTok launched a program called EduTok to collaborate with the influencers who provide online courses. TikTok could offer a paid membership to the course provider and allow them access to a large pool of viewers who are their potential customers.
How Much Does it Cost to Make a TikTok like app?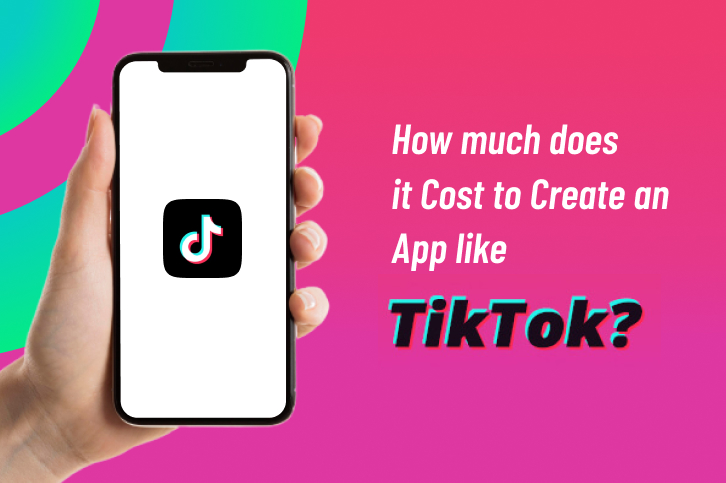 The cost is estimated on the basis of the number of hours accumulated for making the app and the time spent at various steps. If you hire a freelancer for Mobile App Development, Designing, Testing, your cost may go up because they charge separately for each step. The total amount of time needed to make an app can be up to 800 hours. The estimated cost will be around $30,000-$40,000 for complete app development. However, this is a rough estimate and for a better understanding of how much it costs to build an app, you should consult an expert for a quick and simple explanation of the pricing structure.
Choose the Right Mobile App Development Team
There are complex operations involved in the development of a TikTok like App/TikTok Clone, such as project requirements gathering, design, and development. Aspects like this require expert attention and care in addition to understanding how to market the app and the technicals of how to make a TikTok like app or TikTok Clone. For these tasks, you need a trustworthy mobile app development company that can handle the complete development process.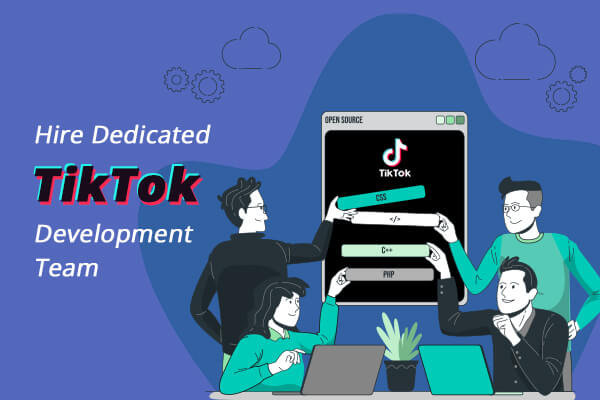 ConsultingWhiz has delivered successful Mobile App development projects that are profit-generators for their owners. You can rely on us and our app development team, as we have 10 years of experience in producing flawless apps. Our complete business consulting services will address any doubts and clarify the process and its steps along with budget estimation. Contact us now at contact@consultingwhiz.com or use the form on this page to get started with your TikTok app idea!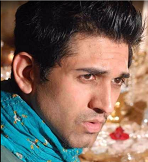 Mike is the founder of ConsultingWhiz LLC, Software development company in the USA, he has 15+ years of experience in agile technologies and  development. I've worked with many satisfied owners of customer servicing businesses. Let's connect today to get started on your path to 100% automation, reduced overhead costs, large ROI, and so much more.