Modern technology has immensely impacted a variety of business industries and their operations. Cutting-edge tools are changing the way business happens. One key sector, which is crucial for business and everyday people, is healthcare.
The healthcare sector is expanding every day. Global healthcare spending is expected to rise at a CAGR of 5 percent from 2019-23, and that growth is forecasted to continue.
The healthcare industry is turning towards technology because it provides the newest and most efficient ways to make difficult jobs easier and helps patients to remain on the same page as their providers. Innovative technology offers tools that are capable of reshaping the industry as a whole, preparing everyone for extreme circumstances. The advancement in technology is a boon for the medical industry as human life is undeniably precious and only the healthcare sector can help people remain well and live a quality life.
As the whole world is battling one of the worst pandemics of our time, the cure to COVID-19 is still being developed while thousands of people are dying daily. Global superpowers like Italy, the U.S., Spain and China are amongst the most affected in the world. More than a million people have been impacted by this virus so far. The virus has been an eye-opener for medical facilities and technological advancement. Even though we believe that our society is technologically advanced, we are still struggling to make the vaccinations and medication that can fight against this deadly virus. It's clear that there is still a need for further advancements in technology and science.
Looking back to a decade ago, the technology available was distant from what the healthcare industry (patients, doctors, and hospitals) needed to solve their most prominent issues. The hospital staff has to manage all the information related to patients in the registers and documents. In many cases, these documents were later lost or discovered to be missing when required, which caused serious patient care coordination problems.
The personal information of the patients was frequently stolen and used in fraud and forgery, against HIPAA compliance. In addition to this, there was no way for the patients to know the availability of the doctors, beds in the hospital, and appointments. This lack of information prompted visits to the hospital when they weren't necessary.
Due to gaps in technology, prescriptions are being lost and patients are left to struggle. Have you ever experienced such circumstances? Keeping a detailed record of all the medicines, accounts and patient data is a hectic task for hospital managers alone. With the advent of technology, ERP healthcare software has created solutions that make the lives of doctors, patients, and management easier with increased accessibility. ERP Healthcare software was introduced to maintain the records of patients, medicines, schedule appointments, and to automate tasks that were previously done manually.
What is the benefit of using new technology?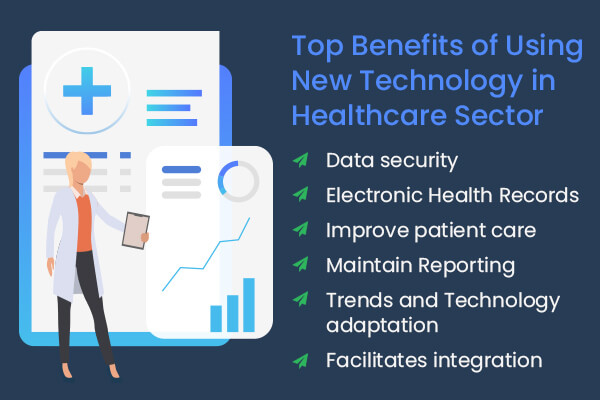 Healthcare software is saving doctors and management a lot of time. Using ERP healthcare software is good for security purposes as the cases of scrutiny are reduced. Accuracy in patient details and security has increased, minimizing fraud and forgery. Time is better allocated to patients who are treated much more effectively and efficiently. As technology improves, the care for patients will improve as well.
Hospitals have transitioned to electronic health records (EHR) to maintain records instead of registers and datasheets. Doctors are using appointment scheduling software rather than scheduling appointments over phone calls. Medical equipment management software is also utilized in the ICUs for improving the treatments in hospitals.
Research by HubSpot indicated that a large hospital can generate an additional $37 million to $59 million in revenue over a five-year period following an EHR implementation through length-of-stay (LOS) reduction, readmission rate reduction, emergency department (ED) revenue reimbursement, ambulatory revenue reimbursement and drug cost reduction.
All of this advancement is possible only because healthcare software companies are constantly innovating and introducing new technology to give patients the best care. So which companies are leading the pack in healthcare software development and innovation? Here at ConsultingWhiz, we are proud to supply our development skills to serve the healthcare industry's needs.
ConsultingWhiz- Expertise in the Healthcare Software Industry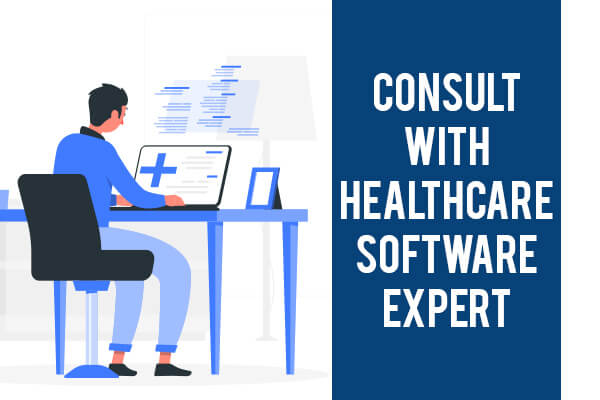 ConsultingWhiz is one such software development company with extensive expertise in developing ERP healthcare software. We are dedicated to engineering innovative solutions and providing healthcare facilities with the best tools available. ConsultingWhiz's expert team is constantly working to create solutions for the traditional problems that doctors, patients, and hospitals face. This is how our software is working to improve processes in the healthcare sector:
Patient communication is crucial and due to outdated methods, can be difficult to maintain. To make this line of communication easier, ConsultingWhiz has developed seamless appointment scheduling software. With the help of this software, the patient can book or cancel appointments automatically. Feedback, reminder and queries options are also possible with the help of this software.
Keeping accurate patient records is paramount, and ConsultingWhiz, Software Solution Provider has an electronic health record (EHR) software to do exactly that. Electronic health records contain data about a patient's demographics, medical history, laboratory results, and allergies. It can be shared easily with physicians, allowing them to provide more accurate treatment.
To ensure the proper handling of the patients' data, location tracking, doctors' details, medical staff information, and transaction histories, ConsultingWhiz can develop a Hospital Management Software (HMS). This technology allows hospitals to efficiently manage all of these factors, significantly reducing the risk of any complications.
To accurately visualize imaging techniques such as CT scan and MRI, ConsultingWhiz incorporates Imaging and Visualization software into the product. This also helps in the visualizations of surgical plans.
ConsultingWhiz's E-prescribing software is designed to increase efficiency and minimize potential errors in the medication prescription process. This software allows doctors and physicians to directly communicate with the pharmacies and medical shops and maintains a smooth workflow for doctors.
ConsultingWhiz's expertise in the healthcare software industry is breaking down the barriers of current software systems. ConsultingWhiz is providing cutting edge solutions to your existing problems while also offering the perks of consulting to its clients – helping them to remain ahead of the competition with the right marketing strategies to grow your business.
ConsultingWhiz, a software development company USA is proud to assist the healthcare sector including the doctors, physicians, and hospitals with its latest technologies and expertise pushing for a healthier tomorrow. Get in touch with a member of our team today and discover how we can enable your healthcare business to succeed with customized and affordable software solutions.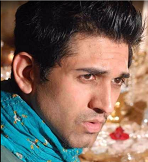 Mike is the founder of ConsultingWhiz LLC, Software development company in the USA, he has 15+ years of experience in agile technologies and  development. I've worked with many satisfied owners of customer servicing businesses. Let's connect today to get started on your path to 100% automation, reduced overhead costs, large ROI, and so much more.