The trend of hiring a team of dedicated development developers is booming all around the world. The demand for in-house developers is slowly vanishing. According to multiple reports by Deloitte's global outsourcing survey, around 72% of companies prefer to hire a team of developers rather than employing full-time specialists. But, what is a dedicated team of developers?
A dedicated team can be defined as a team of developers working for a company on a specific project for a specific period of time. Companies across the globe partner with these dedicated developer's teams to dive into new expertise and optimize costs. These teams are highly compatible as it is easy to scale the team and mitigate risk. There are numerous benefits of Hiring Dedicated Development Team.
If you need to carry out projects that you can't do by yourself or with the help of your in-house team. Then you should consider working with a dedicated development team. It will not only save your cost by 60-70% but also you will be furnished by the best in class work quality. But, before you hire a development team, you need to do homework first. Here are some things to keep in mind when hiring
Things to look for when hiring a Dedicated Development Team for Upcoming Projects
1. Technology Expertise
The most supreme reason to hire a dedicated development team is obviously global expansion and access to a pool of professionals. Scarcity of local talent can lead to delay in project or even bad quality project output. With a dedicated developer hiring, you will be furnished by the superior quality as well as timely deliveries without any investment in training or onboarding process. A strong experienced team can build way better projects than In-House teams. Consulting Whiz's strong recruitment experience and access to the pool of experienced talent can offer the best talent on demand.
2. Past Projects Portfolio
It is always recommended to select a company that has a proven past portfolio before hiring. A past portfolio generally includes a collection of projects made by the company in the past. Also, a project portfolio describes the company strength and quality of work. At the same time, a project portfolio helps the client decide whether to hire or not. It is a great way to showcase the efficiency and talent of a company. Similarly, Consulting Whiz has a proven high-rated past project portfolio.
3. Customer Reviews
It is essential to check customer reviews about the company. A customer review is a crucial indicator of a company's success. Therefore, you must check customer reviews before hiring a dedicated development team. Where to check company reviews? Well, there are some reputed websites such as Good firms and Cutch, which display actual client reviews. With reviews, you can have an idea of a company's working system and quality of work. You can also check the relationship between past clients and team with the testimonials listed on the website.
4. Post Deployment Support
A dedicated project team can offer you the best in class services but what about the post-release support or after completion support? Make sure that you do complete research on the company's post-deployment support. Some companies provide 7 days, 30 day or 365 days support. Some don't even bother to do so. Therefore, you need to figure out the post-deployment support of the company. Generally, yearly support comes with premium plans, while others offer on-demand support.
5. Project Duration
Time is the most valuable asset in this world. You certainly do not want to delay the launch of your application at any cost. Therefore, evaluate the time for what you need as a team. For example, if you require a react native developer, then there is no need to hire this specialist full-time or more than one developer. Understand the project and consult with an expert to know how much time would it take for your project. Find the most suitable company according to your needs and Hire Dedicated Software & App Developers. It will not only give you the best option but also saves a significant amount of cost as you only need to pay these developers on an hourly basis.
6. Affordable Resources
One of the main objectives of hiring a dedicated software development team instead of working with an in-house team is always cost-effectiveness. A tight budget plays an important role in quality and time. Full-time developers charge four times more than a team of dedicated developers. Along with this, Hiring a development team for a specific project will save your holiday and sick payments, Insurance policy cost, office rent and onboarding and hiring expenses. A team of developers will only charge for the amount of time they work or a fixed price for the project, while full-time developers charge for the month whether they are working or not.
7. Competency of Team for Big Projects
Big projects that are expected to grow always need a team of supportive developers. If you have big projects in mind then look no further other than dedicated development teams. A dedicated developer team grows together with the projects. Therefore, an experienced team is already a professional looking to furnish you with their quality. This approach can help you assemble your team quickly without any extra cost. Your in-house team can work on other necessary works instead of giving months on big projects. Also, big projects often require a change in technology stack or developers. With a dedicated development team, you can easily scale or grow your team without any hassle.
8. Legal aspects of hiring a dedicated developer team
While hiring a dedicated development team, it is crucial to take care of legal aspects, especially if you are going to share sensitive data with the team. Generally, the outsourcing vendor handles all the legal aspects but you should consider the NDA. What is the Non-Disclosure Agreement (NDA)?
Non-Disclosure Agreement (NDA)
Non-Disclosure Agreement (NDA) is an important document that should be signed by the dedicated team before hiring. If you are about to share sensitive information such as your unique idea or personal information, then it's good to sign an NDA to secure your data. With NDA, all your information will remain confidential and if somehow disclosed by any developer, then he will be fined. Here at Consultingwhiz, we sign strict NDA and confirm total confidentiality.
9. Agile Approach
A specific approach is often used by development teams to project management. This will help developers to stay on track. Agile software development is one of such methods. The agile approach is used to break up the project into multiple sprints. With the help of this approach, clients can check their project regularly to ensure everything is going smooth. Also, corrections and changes based on client's feedback can be easily made without hurting the whole project. But, these are not the only advantages, Developers use an agile approach to identify inaccuracies at the starting phase of the development. Thus, making it way easy to correct before it is too late or becomes too complicated. Therefore, Hire Dedicated Team, who follows an Agile approach.
10. Productive
As we all know, Multitasking kills productivity. Working on a single project all the time, just like a dedicated development team increases productivity enormously. Dedicated developers work non-stop on your project only and seamlessly delivers quality work. This increase in productivity leads to fewer errors and more standard workflow. If the development team follows the agile methodology then consider it as a cherry on the top. It will not only increase productivity but also allows greater flexibility.
Conclusion
Hiring a team of dedicated development developers is the prime option if your project is long-term as well as flexible but you cannot afford high expenses. Without hurting the financial capabilities, you can fulfil the requirements with the help of a developer team. They work better than your In-house team and offer all the skills to design a world-class project. Another big advantage is that you can let go of the developer team after the completion of your project, you don't have to provide them with any employee benefits. This cost-effective substitute to in-house team hiring furnishes a team that is committed to the same mission.
If you are someone looking to hire a dedicated development team, then ConsultingWhiz is the best choice for you. Consultingwhiz offers a large pool of highly qualified and experienced software & Mobile App developers. The team of ConsultingWhiz is helping businesses across the globe with the help of their hard-working developers.
ConsultingWhiz is your one-stop solution provider software development company in USA. Choose ConsultingWhiz for timely delivery, complete scalability, seamless communication and unconditional support by the best Dedicated Development Team of the USA.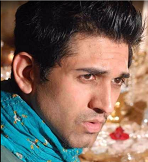 Mike is the founder of ConsultingWhiz LLC, Software development company in the USA, he has 15+ years of experience in agile technologies and  development. I've worked with many satisfied owners of customer servicing businesses. Let's connect today to get started on your path to 100% automation, reduced overhead costs, large ROI, and so much more.